An unwanted child
Secularism, religious freedom, and the Turkish Protestant Church
Keywords:
secularism, Islam, religious freedom, Turkey, Turkish Protestant Church
Abstract
Turkey's secularism and the extent of religious freedom in the country are affected by enduring Ottoman influences. These influences have not only hindered the integration of secularism into all levels of state and society but have obscured evidence of a synergy between secularism, religious freedom, and the Turkish Protestant Church (TPC). Although intertwined with Sunni Islam, secularism has provided a context in which well-protected religious freedom, granted in the 1961 Constitution, could catalyze the TPC's emergence. Moreover, the TPC has helped the state and society to manifest and nurture its commitment to religious freedom, so that it has proven to be more than the arbitrary religious tolerance of Ottoman times.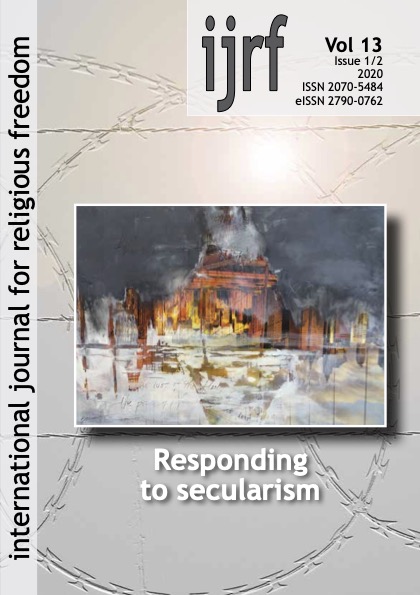 Downloads
Published
2022-03-03 — Updated on 2022-03-03
License
Copyright (c) 2022 Creative Commons Attribution 4.0 International (CC BY 4.0)
This work is licensed under a Creative Commons Attribution 4.0 International License.
Creative Commons Attribution 4.0 International (CC BY 4.0)