A systematic theology of tolerance
A Reformed perspective
Abstract
This article seeks to construct a theology of tolerance, based on the Reformed doctrines. It argues that since God gives general revelation, the sense of the divine and the seed of religion, the capacity to interpret and form an identity, and the common grace to every human being including those who do not yet believe in Jesus Christ, Protestants should tolerate their fellow human beings' existence, even though they may not necessarily agree with other people's beliefs. Moreover, the authority to coerce human beings regarding their beliefs is Christ's eschatological authority, not our responsibility.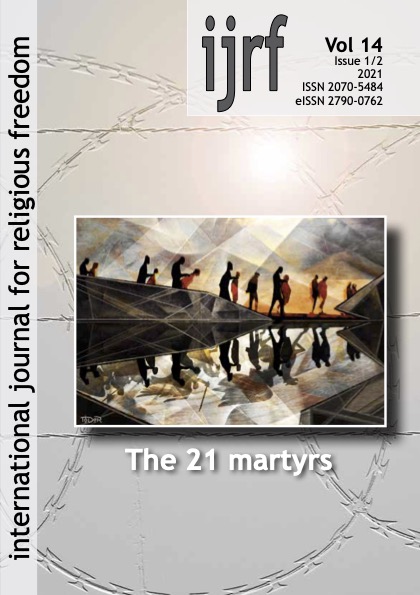 Downloads
License
Copyright (c) 2022 Creative Commons Attribution 4.0 International (CC BY 4.0)
This work is licensed under a Creative Commons Attribution 4.0 International License.
Creative Commons Attribution 4.0 International (CC BY 4.0)