Conceptualising "grievous religious persecution" as a response to impunity
Keywords:
religious persecution, international criminal law, human rights, religious freedom, counteracting impunity, crimes against humanity, advocacy
Abstract
Particular incidences of religious persecution are, because of their scale, severity, and discriminatory motivation, so heinous that they may be justifiably categorised as inhumane acts of crimes against humanity. Despite this proscription under international criminal law, religion-based persecution remains a serious human rights concern; yet the international criminal justice system appears reluctant to enforce prosecution measures. This paper argues that the continuing pattern of impunity for persecution stems primarily from definitional instability and legal vagueness. To address this problem, this paper formulates a comprehensive and nuanced conceptualisation of the definitional elements of crimes against humanity of religious persecution or, more simply, "grievous religious persecution."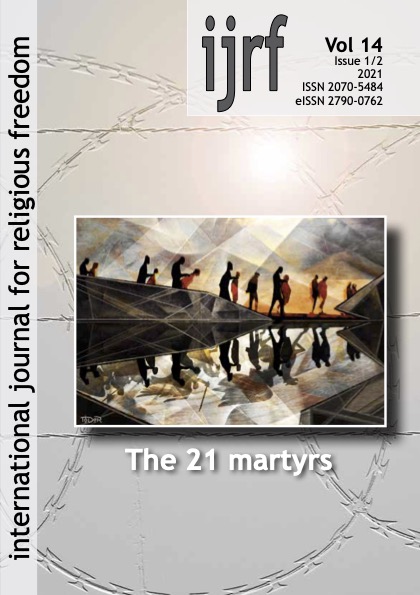 Downloads
License
Copyright (c) 2022 Creative Commons Attribution 4.0 International (CC BY 4.0)
This work is licensed under a Creative Commons Attribution 4.0 International License.
Creative Commons Attribution 4.0 International (CC BY 4.0)