The state setting boundaries regarding the right to freedom of religion in education
Can this tendency be justified in principle and practice?
Keywords:
religion, religious freedom, education, public schools, private schools, religious instruction, confessional education
Abstract
Recent socio-political developments across the globe have compelled governments to reconsider the extent and the means of setting boundaries between what can be regarded as the private and public domains of their citizens' lives. Such boundarysetting has so far taken various forms, one of which concerns freedom of religion and the right to religious instruction in public schools. Based on several boundary-setting case studies, we conclude that boundary-setting in the public education sector has become an inescapable and justifiable reality.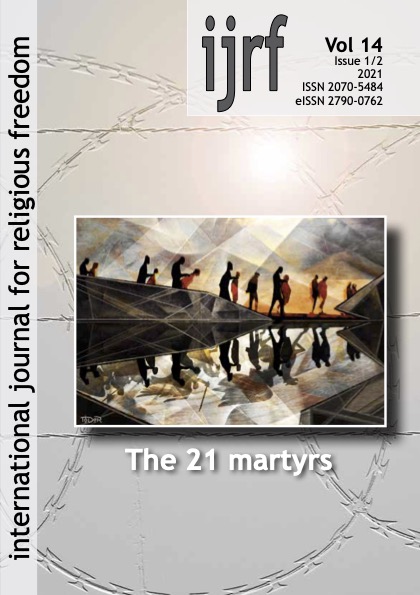 Downloads
License
Copyright (c) 2022 Creative Commons Attribution 4.0 International (CC BY 4.0)
This work is licensed under a Creative Commons Attribution 4.0 International License.
Creative Commons Attribution 4.0 International (CC BY 4.0)