Implications of the COVID-19 pandemic for religious minorities from the UN perspective
Abstract
The COVID-19 pandemic has posed a serious challenge to the enjoyment of free- dom of religion or belief. This article examines how this was addressed in the context of the UN machinery on human rights protection. UN documents indi- cate a holistic perspective that the global crisis could not be solved only with public health and emergency measures, but also required a human rights-based approach. The UN also exhibited a concern for application of the principles of necessity and proportionality, with particular regard for the inclusion of margin- alized and vulnerable groups, such as religious minorities.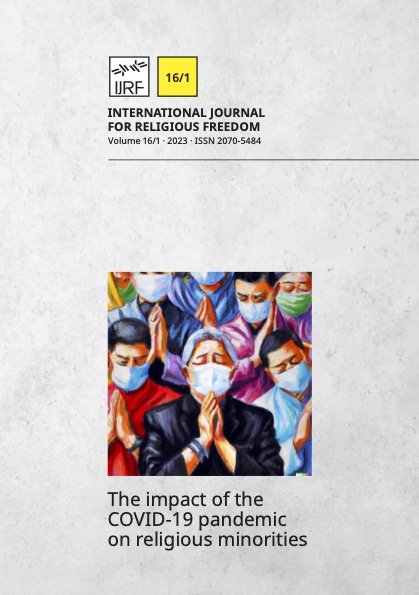 Downloads
License
Copyright (c) 2023 Creative Commons Attribution 4.0 International (CC BY 4.0)
This work is licensed under a Creative Commons Attribution 4.0 International License.
Creative Commons Attribution 4.0 International (CC BY 4.0)