Moral, environmental, and physical contamination
Africana religions and public health before and during the COVID-19 pandemic
Keywords:
African diaspora religions, public health, superstition, animal sacrifice, child custody
Abstract
In 2020, global restrictions on religious gatherings raised questions regarding the extent to which governments could restrict religious liberty to protect the pub- lic. Although the COVID-19 pandemic heightened public awareness about such issues, African diaspora religions had already been widely persecuted as "super- stitions" that posed a threat to public health from the 18th century to the early 20th century. This article argues that discrimination against Africana religions has continued in the 21st century using similar rhetoric, as private citizens and governments in the Atlantic world have restricted religious practices that they claim threaten moral, environmental, and physical health.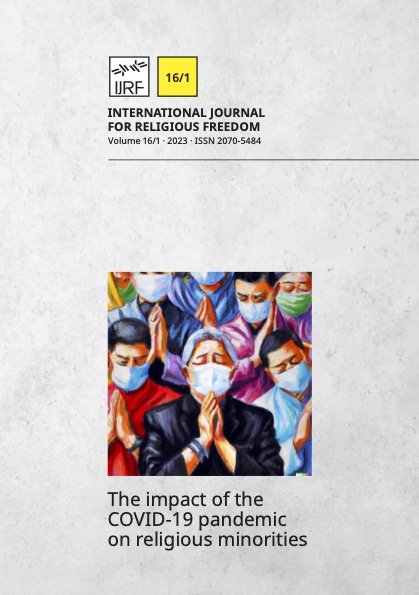 Downloads
License
Copyright (c) 2023 Creative Commons Attribution 4.0 International (CC BY 4.0)
This work is licensed under a Creative Commons Attribution 4.0 International License.
Creative Commons Attribution 4.0 International (CC BY 4.0)