Religious freedom and objectives for intercultural economic development
Keywords:
Religious freedom, public goods, choice, self-interest, ethics
Abstract
There is a gap between economics and other social sciences, which has allowed religion to be overlooked as an economic factor. Religion softens the self-interest inherent in capitalism and allows for intelligent globalization. Religious freedom in fact guarantees that religion can contribute to the transformation of today's economic systems by influencing the economic choices of its adherents.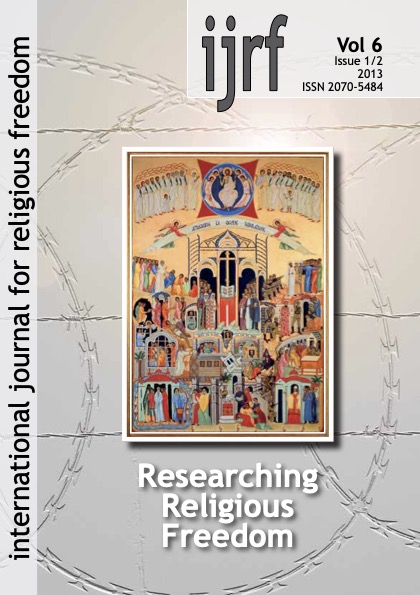 Downloads
License
Copyright (c) 2013 The International Journal for Religious Freedom (IJRF)
This work is licensed under a Creative Commons Attribution 4.0 International License.
Creative Commons Attribution 4.0 International (CC BY 4.0)