Registration of religious organizations
Problems in decisions of the Constitutional Court of the Russian Federation and ECtHR
Keywords:
Religious association, state registration, secularism, traditional church, confessional policy
Abstract
This article reflects on some modern legal forms of activities of religious associations and problems of their registration. It focuses on the questions of legal backgrounds for the exercise of freedom of conscience in Russia, international standards of the activities of religious organizations, collective forms of freedom of conscience and religion in the court's decisions. Finally, it discusses the need to amend the existing Russian legislation that does not comply with the principle of secularism enshrined in the 1993 Constitution.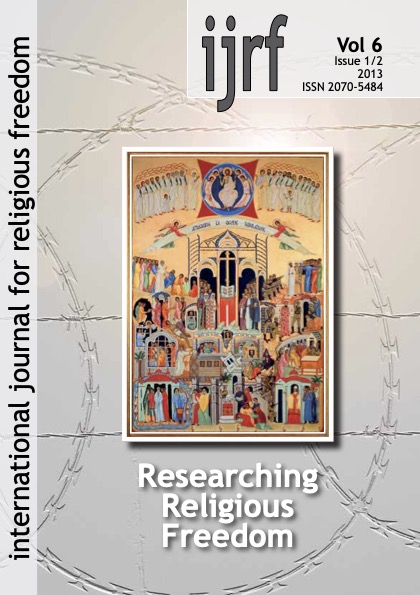 Downloads
License
Copyright (c) 2013 The International Journal for Religious Freedom (IJRF)
This work is licensed under a Creative Commons Attribution 4.0 International License.
Creative Commons Attribution 4.0 International (CC BY 4.0)