How a social engineering project affected Christians in Turkey
Keywords:
Turkey, Christians, freedom of religion, assimilation, exile
Abstract
The number of Christians in the Middle East and especially in Turkey has declined systematically. The majority of Middle Eastern countries are known for their authoritarian leaders and whose oppressive regimes are not tolerant of their Christian citizens. But what about Turkey which is known as a secular country? Why has the number of Christians in Turkey declined more in Turkey than in authoritarian regimes of the Middle East? Does Turkey pursue a deliberate policy or social engineering project to decrease its Christian population? This article will try to answer these questions.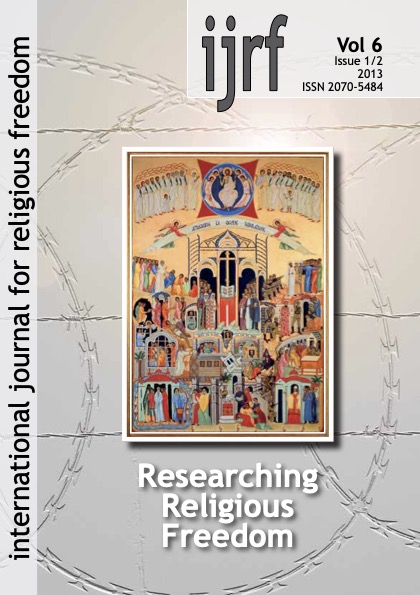 Downloads
License
Copyright (c) 2013 The International Journal for Religious Freedom (IJRF)
This work is licensed under a Creative Commons Attribution 4.0 International License.
Creative Commons Attribution 4.0 International (CC BY 4.0)