Conceptual issues in contemporary religious freedom research
Keywords:
Religious freedom research, secular, adherents, religious persecution, church and state, definitions, methods, concepts
Abstract
This article reflects on some of the conceptual and methodological problems that arose in writing some of the major current reports on religious freedom. It focuses on the questions of what is secular and religious, who is a religious adherent, what is religious freedom, and what makes persecution religious? Finally, it discusses the relation of issues of "church and state" to religious freedom.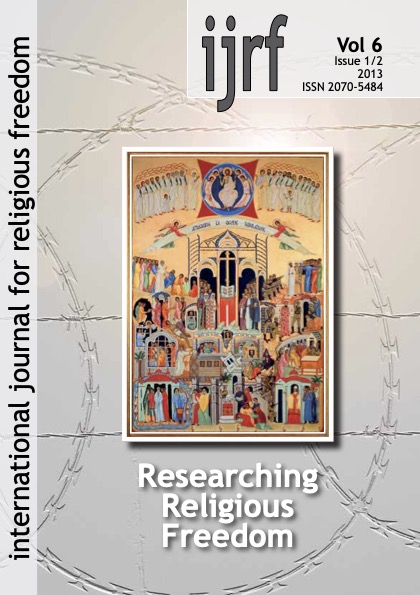 Downloads
License
Creative Commons Attribution 4.0 International (CC BY 4.0)