Christianity and the state of religious freedom in Burma/Myanmar's Chin State
Keywords:
religious freedom, repression, Christian, Myanmar, Chin
Abstract
Repression and threats to religious and ethnic minorities in Myanmar have continued to increase since the country's formation. This paper focuses on the different phases of repression of the religious rights and freedoms of the Chin people, a religious and ethnic minority in the northwest part of the country. Interviews with key informants, conducted shortly after the 2015 general election, ascertained that the Chin people along with other ethnic and religious minorities had experienced different types of repression under successive governments. Despite such acts by the governing authorities, the Chin Christians have continued to preserve their faith, culture, and language under the guidance of their religious institutions.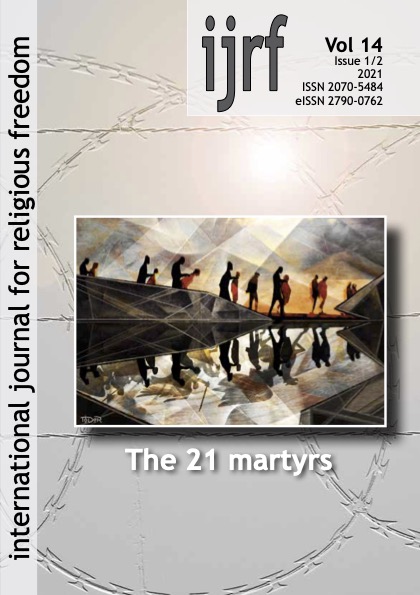 Downloads
License
Copyright (c) 2022 Creative Commons Attribution 4.0 International (CC BY 4.0)
This work is licensed under a Creative Commons Attribution 4.0 International License.
Creative Commons Attribution 4.0 International (CC BY 4.0)