The plight of vulnerable refugees
What have we learned from the Syrian settlement scheme in the United Kingdom?
Keywords:
Afghan refugees, Syrian refugees, religious minorities
Abstract
In 2021 the UK set up the Afghan Citizens Resettlement Scheme (ACRS). In view of experiences with the 2014 Syrian Vulnerable Persons Resettlement Scheme (VPRS), it is feared that religious minorities and the most vulnerable groups will be virtually excluded. This article examines the implementation of the VPRS for the purpose of drawing conclusions about the likely fate of religious minorities, such as the Christian community in Afghanistan, and the likely problems associated with the ACRS. Again, there is reason to expect a wilful blindness to the fate of the most vulnerable people including Christian communities.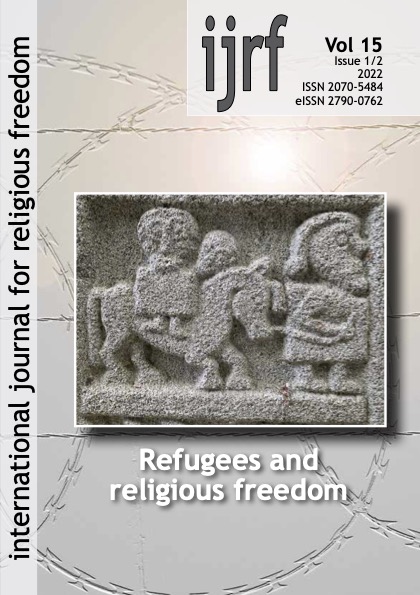 License
Copyright (c) 2022 Creative Commons Attribution 4.0 International (CC BY 4.0)
This work is licensed under a Creative Commons Attribution 4.0 International License.
Creative Commons Attribution 4.0 International (CC BY 4.0)