Assessing credibility in conversion-based asylum claims
Towards a better approach
Keywords:
religious freedom, religious conversion, conversion-based asylum claims, procedures for refugee status determination, credibility assessment, religious persecution
Abstract
This article emphasizes the complexity of credibility assessment in asylum claims involving religious conversion. It outlines national and international legal provisions concerning conversion credibility assessment, along with difficulties associated with them and with their implementation in practice. The article evaluates assessment standards and practices in the United Kingdom and Germany. Finally, it identifies best practices and proposes recommendations to ensure a more objective approach.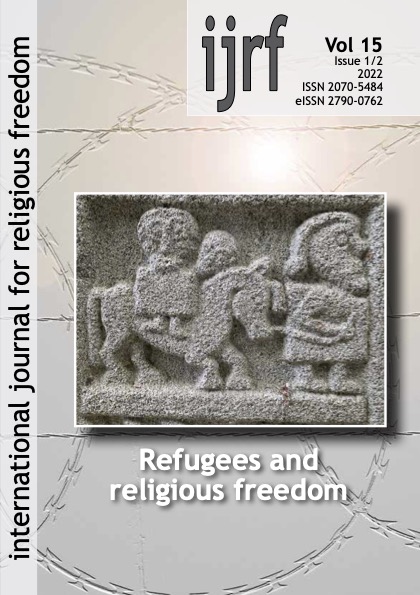 Downloads
License
Copyright (c) 2022 Creative Commons Attribution 4.0 International (CC BY 4.0)
This work is licensed under a Creative Commons Attribution 4.0 International License.
Creative Commons Attribution 4.0 International (CC BY 4.0)