Origins of and responses to secular intolerance
Abstract
Secular intolerance occurs when secular governments or societies marginalize religious faith and practice. Religion is forced out of the public sphere and is limited to the private sphere. Civic space is denied to those with religious perspectives that diverge from those promoted by those who are non-religious. This paper traces the philosophical roots of secular intolerance starting with the Enlightenment. It con- cludes with suggestions on counteracting secular intolerance.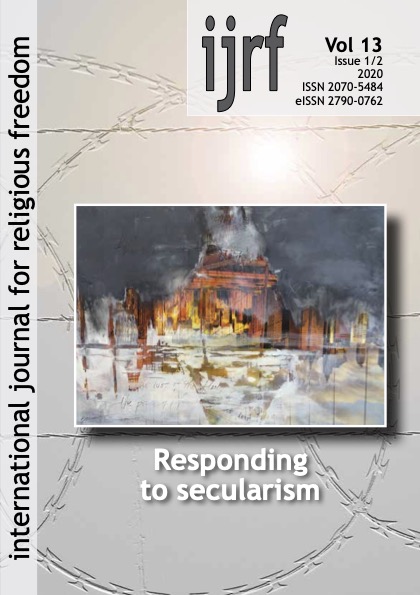 Downloads
Published
2022-03-02 — Updated on 2022-03-03
License
Copyright (c) 2022 Creative Commons Attribution 4.0 International (CC BY 4.0)
This work is licensed under a Creative Commons Attribution 4.0 International License.
Creative Commons Attribution 4.0 International (CC BY 4.0)