The regulation of religion by organized crime
Conceptualization of an underexplored phenomenon through a case study in Northeast Mexico
Keywords:
regulation of religion, organized crime, religious freedom, active religious behavior, Mexico
Abstract
Using evidence from field research in the Mexican states of Nuevo León and Tamaulipas, I argue that characteristic elements of the regulation of religion by authoritarian governments can be observed at the subnational level, imposed not by the state but by crime syndicates. The threats drug cartels make to religious groups can be reinterpreted as forms of "religious policy," such as interventions in the appointment of religious ministers, elimination of ministers who are critical of the drug trade, censorship of of sermons, imposition of curfews, application of "taxes" through protection rackets, and restrictions placed on charitable work.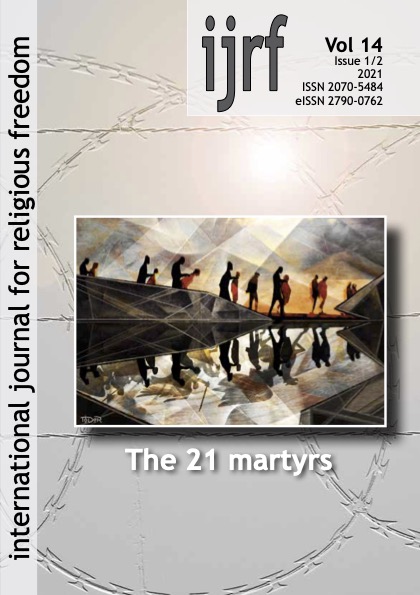 Downloads
License
Copyright (c) 2022 Creative Commons Attribution 4.0 International (CC BY 4.0)
This work is licensed under a Creative Commons Attribution 4.0 International License.
Creative Commons Attribution 4.0 International (CC BY 4.0)