Resilience to persecution
A practical and methodological investigation
Keywords:
Resilience, vulnerability, coping mechanisms, religious freedom, Cuba, Colombia, Mexico
Abstract
Religious minorities should not only be viewed as passive victims of persecution; they also have agency and can develop mechanisms to cope with the human security threats they face. This study proposes a novel categorization of the broad array of coping mechanisms religious minorities have at their disposal and develops a "Resilience Assessment Tool" as an instrument to observe the resilience of religious minorities. This categorization is then illustrated by discussing three Latin American cases based on original field research. Finally, a number of implications of these empirical findings are formulated for religious minorities and faith-based organizations.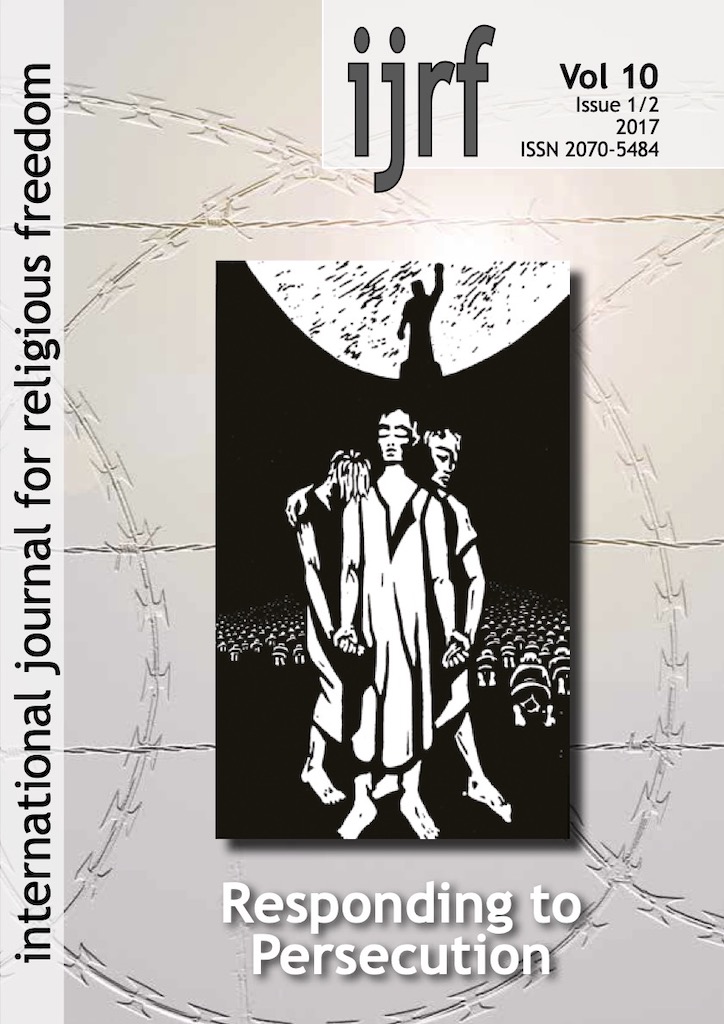 Downloads
License
Copyright (c) 2017 The International Journal for Religious Freedom (IJRF)
This work is licensed under a Creative Commons Attribution 4.0 International License.
Creative Commons Attribution 4.0 International (CC BY 4.0)