Advocacy for religious freedom in Canadian law
Keywords:
Canada, human rights, religious freedom, group rights, advocacy
Abstract
Canadians enjoy strong constitutional protection for religious freedom. However, this protection is proving to be only as strong as the courts' interpretations of the Constitution. Early decisions under the Canadian Charter were made without religious organisations being involved. Religious organisations have intervened in more recent court cases to argue for a broad, inclusive understanding of religious freedom that protects individual religious practices but also recognises the communal aspects of religion.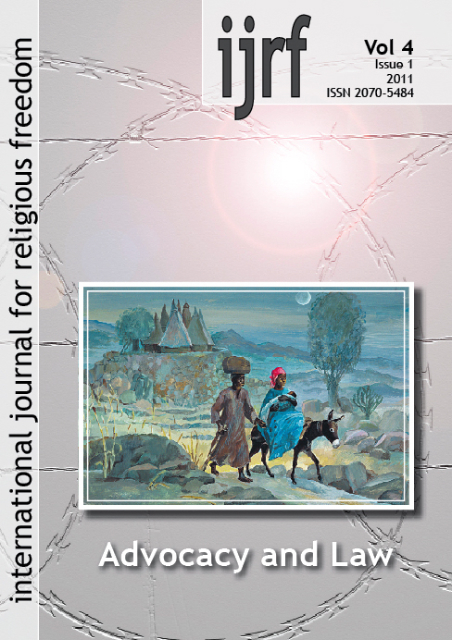 Downloads
License
Copyright (c) 2011 Creative Commons Attribution 4.0 International (CC BY 4.0)
This work is licensed under a Creative Commons Attribution 4.0 International License.
Creative Commons Attribution 4.0 International (CC BY 4.0)