The use of documentation in refugee determination in Canada
Can we do better?
Keywords:
refugees, Canadian refugee system, religion-based refugee claims
Abstract
This paper examines the use of research on religious freedom to assist in adjudicating religion-based claims within the Canadian refugee determination system. The Canadian Immigration and Refugee Board compiles National Documentation Packages for countries from which refugee claimants have come. These include a section on religion. This paper assesses the types of reports included in the National Documentation Packages and identifies reports that could be included to enhance them.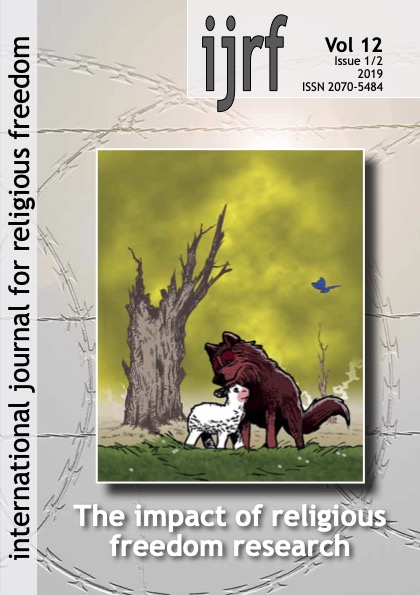 Downloads
License
Copyright (c) 2021 The International Journal for Religious Freedom (IJRF)
This work is licensed under a Creative Commons Attribution 4.0 International License.
Creative Commons Attribution 4.0 International (CC BY 4.0)