Religious freedom in Indonesia
A survey
Keywords:
Indonesia, Southeast Asia, Saudi Arabia, Islamism, extremism, freedom of religion, Christianity, Islam, Ahmadiyya
Abstract
As a secular democracy Indonesia guarantees religious freedom. The vast majority of the quarter of a billion Indonesians lives in relative freedom. But a certain wahhabization of the country assures, that extremist groups fight Ahmaddiyyas, Christians, Shiites and other Muslim and non-Muslim groups. The government on the one side actively fight the idea of a Muslim state, but as one Islamist party is a coalition party, often does not act to protect minorities.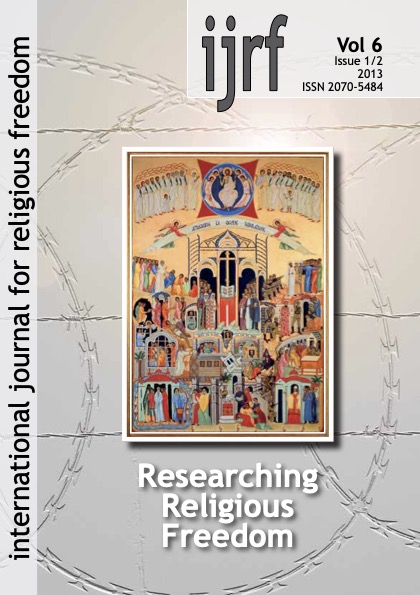 Downloads
License
Copyright (c) 2013 The International Journal for Religious Freedom (IJRF)
This work is licensed under a Creative Commons Attribution 4.0 International License.
Creative Commons Attribution 4.0 International (CC BY 4.0)